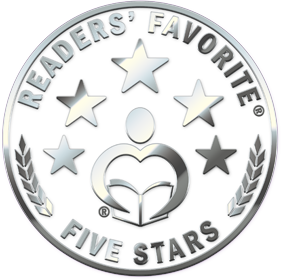 For immediate release:
Author's new book receives a warm literary welcome.
Readers' Favorite announces the review of the Non-Fiction – LGBTQ book "Straight Enough" by Lorinda Boyer, currently available at http://www.amazon.com/gp/product/1736535803.
Readers' Favorite is one of the largest book review and award contest sites on the Internet. They have earned the respect of renowned publishers like Random House, Simon & Schuster, and Harper Collins, and have received the "Best Websites for Authors" and "Honoring Excellence" awards from the Association of Independent Authors. They are also fully accredited by the BBB (A+ rating), which is a rarity among Book Review and Book Award Contest companies.
"Reviewed By Emma Megan for Readers' Favorite
Married right after her high school graduation, Lorinda Boyer feels that her body doesn't belong to her. She tries very hard to follow the rules imposed by the Bible on Christian women, rules which seem to favor only men. Sadly, Lorinda is too frightened to say no to her husband. She believes that being a good Christian means always sacrificing yourself, your happiness, your time, and your needs for others. However, when Lorinda meets Robin, she judges her for being gay and voices her beliefs that homosexuality is a sin. But Robin reminds her that she has no right to judge her when her own marriage seems controlling and abusive. From now on, Lorinda will struggle for many years to get her life right, stop feeling guilt and shame for her attempts to embrace her true nature, and stop denying the right to be happy.

From the very first pages, Lorinda Boyer's pile of confessions moved me. Lorinda is a master with a pen. She incomparably describes what it feels like to be a Christian woman who must comply with fulfilling the role of being a perfect, dutiful wife and mother at any cost. No saints exist in the pages of this exceptionally written memoir, yet what stands out is the way Lorinda writes about how much her beliefs, confusion, and other people's actions or lack of them affected her behavior. Overall, Straight Enough by Lorinda Boyer is a triumph of embracing one's identity, redefining love, expressing one true self, and freeing oneself from feeling unworthy of love. It portrays ​a flawed, loving woman who repetitively struggles with excruciating guilt and thoughts that say she deserves to be punished by God."
You can learn more about Lorinda Boyer and "Straight Enough" at https://readersfavorite.com/book-review/straight-enough where you can read reviews and the author's biography, as well as connect with the author directly or through their website and social media pages.
Readers' Favorite LLC
Media Relations
Louisville, KY 40202
800-RF-REVIEW
support@readersfavorite.com
https://readersfavorite.com